If it grows, it goes…all food products are welcome in our bins! 
Typically the most eco-friendly recycling option for paper is through standard recycling methods, however it is accepted in our bins! It's best when the paper is shredded or covered in food or grease! Please do not include glossy paper, or paper towels used with harsh chemicals. 
All food-scraps must be tied off in a BPI Certified Compostable bag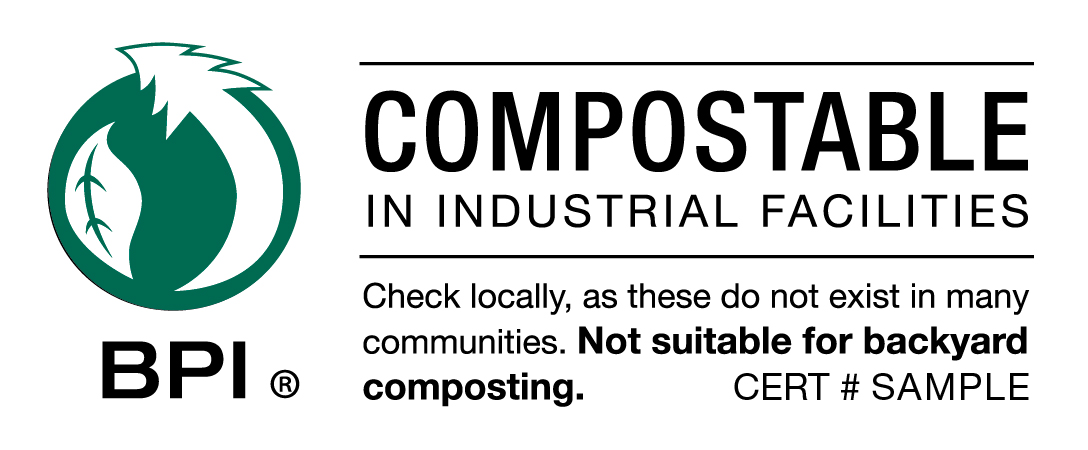 If it doesn't fall under our acceptable items list (see above), it likely doesn't contain the nutrition needed to feed Mother Nature. Here's a brief list of items that we do not accept.
There are a few reasons why we don't accept biodegradable/compostable tableware (e.g. cutlery, cups, plates) with our residential service. 
Putting our highest priority customer (Mother Nature) first
Recycling is part of the solution, not always the solution. More specifically, we encourage reducing, reusing, and recycling in that order. Cutlery, cups and plates are typically easy to reuse in residences. By reusing these items you mitigate the negative impact to Mother Nature that would have resulted from creating, trucking and recycling these single use items. Also, these items typically lack the rich nutritional value food adds to the soil. Due to the lack of nutritional value, these items often act more as a hinderance than a supplement to the soil, and typically are better off being recycled through traditional methods (if you don't have access to reusable tableware).
The local farmers
We work with a number of small organic farms that can't take these items due to FDA regulations. Additionally, farms and digesters often have a difficult time breaking down these items into compost, and have run into issues with the material gumming up their processors. 
Cost to consumers
Providing farms with a clean supply is not only the right thing to do, it's the economical thing to do. Since farms and digesters often have a difficult time breaking down these items into compost it results in higher costs to the farmer that are then passed down to the consumer. 
As our networks & solutions expand these lists will adapt to best achieve MONA's mission of eliminating toxic emissions from the global waste stream